Shannon Montoya, RN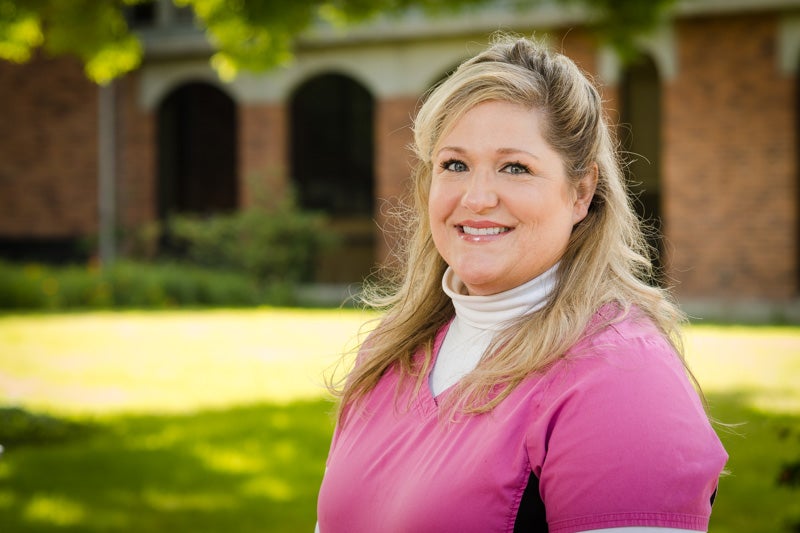 Shannon Montoya, RN
Registered Nurse
Primary Service: Nursing
541-346-2770
I am originally from Torrance, California and was transplanted to Oregon when I was about 8 years old. I have lived in Eugene, Oregon for about 30 years now and I love my Ducks! I received my Associates Degree in nursing at Lane Community College in 1998. From there I worked over 11 years for a local Oregon Medical Group (OMG) Pediatric Clinic as a Triage and back office nurse. I continue to work at the "OMG After Hours Clinic" periodically as a Triage nurse.    

I came to the UO Health Center a little over 2 years ago and work in the Triage department and occasionally as a back office nurse. I love the teaching aspect of my job. Educating students about their health and seeing them become their own heath care advocate is very rewarding. I believe education empowers students to take responsibility of their own personal health so they are more productive, self reliant and confident individuals. Â Â Â Â 

My interests are many and they seem to increase daily. I love sports; football, baseball/softball, and volleyball are my favorites. I would rather see a live game or play the sport than watch it on TV. Camping, hiking, travel, photography, movies, dancing, the beach, scrapbooking, beading, knitting, music/concerts, any new experiences and the list goes on.  I have 2 daughters and one of them is a current student at UO!