Urgent Announcement for Tuesday, June 6
Due to unforeseen circumstances, University Health Services is not able to receive incoming phone calls. If you are trying to reach medical or counseling services, all phone calls are going to the after-hours support lines. If you wish to make an appointment, please keep trying.
All appointments are still scheduled and UHS is open.
University Health Services will open at 1:00 p.m. on Wednesday, June 7.
For support when UHS is closed, call 541-346-2770 for the after-hours nurse advice line or 541-346-3227 for mental health and crisis support.
Healthy Body, Happy Life
College is a time of academic, professional, and personal growth. This can be difficult if you are also struggling with health concerns. We know how hard it is to keep up on homework and exams when all your body wants to do is rest and recuperate. That is why we are here to help you through these rough patches. We provide comprehensive medical services and public health leadership to enhance your personal success. Whether you need assistance with allergies, colds, physical injuries, immunizations, sexual health, dental care, or more—we are here to resolve your health concerns and help you make the most of your college experience.
COVID-19 and Other Viral Care Information
UHS is now offering COVID-19 bivalent boosters to students by appointment. Call 541-346-2770 or go to myUOHealth to schedule an immunization consult.
---
Oregon Lifts Mask Requirement for Health Care Settings
As of April 3, 2023, workers, patients, and visitors in health care settings will no longer be required to wear masks, as announced by the Oregon Health Authority.
Masks remain an effective way to reduce transmission of respiratory viruses. In addition, people at higher risk for severe disease, or who live with someone at higher risk, should still consider wearing masks in any setting.
University Health Services asks anyone entering the building to please wear a mask if they are feeling sick with cough and cold symptoms, or if they have been asked to wear one by UHS staff due to infectious illness.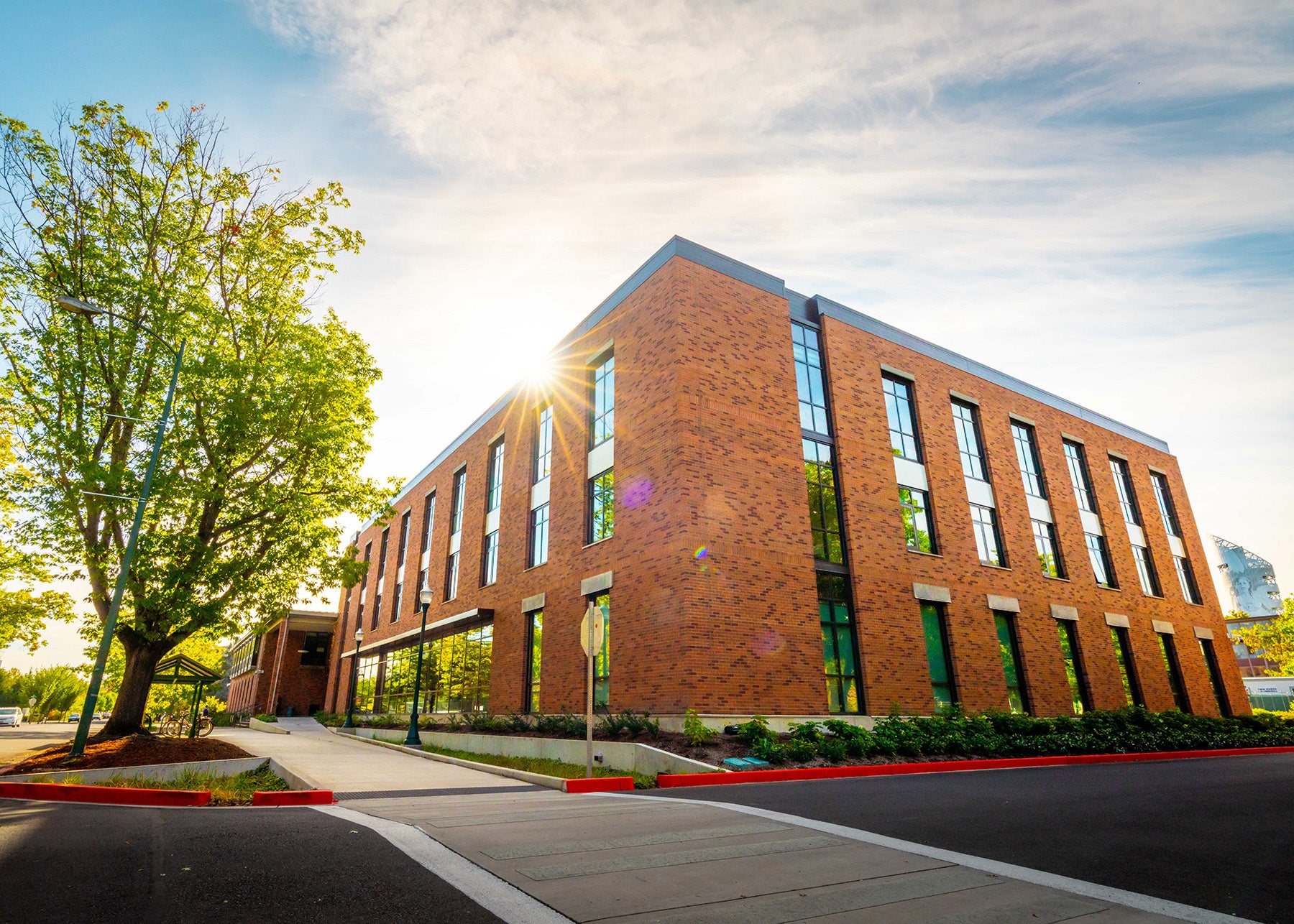 Expanded Mental Health Services Coming Soon

University Health Services (UHS) is pleased to announce that a new service is currently being formed to provide an integrated approach for students seeking mental health Read More...

Welcome to University Health Services

Welcome! All of us at the University Health Services would like to warmly welcome you. I am constantly amazed by the welcoming and supportive environment at the University of Read More...

Statement on Reproductive Care

Many are experiencing distress and disappointment at the Supreme Court's ruling in Dobbs v Jackson restricting reproductive healthcare in the United States. University Health Read More...
Contact University Health Services
1590 E 13th Ave
Eugene, OR 97403-1217
Phone: 541-346-2770
Fax: 844-965-9250
Spring Term Hours
April 3–June 16, 2023
Call first to schedule at 541-346-2770.
9:00 a.m.–5:00 p.m.

9:00 a.m.–5:00 p.m.

9:00 a.m.–5:00 p.m.

9:00 a.m.–5:00 p.m.

9:00 a.m.–5:00 p.m.

CLOSED

CLOSED
Hours subject to change
If you're feeling sick, call us anytime 24/7: 541-346-2770.
AFTER-HOURS SUPPORT
Our after-hours advice nurse line is available for students when we are closed; call 541-346-2770.
To connect directly to the three-digit, nationwide Suicide and Crisis Lifeline, call 988.
myUOHealth
Use this portal to manage your immunization records, view education materials, register your insurance, and more. Please allow 24 hours after claiming your Duck ID before logging into the portal.